Home >

Scientific Work > SGV Collection of Urology Drawings > Urogenital Pathology > Urogenital Tuberculosis (TBC) > Prostate Tuberculosis and Seminal Vesicle Tuberculosis
Tuberculous involvement of the seminal vesicles and ampullae of vasa deferentia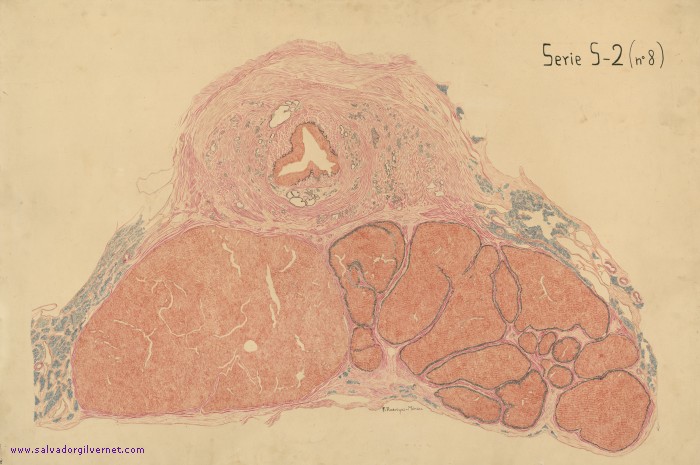 Massive caseous necrosis of seminal vesicles and ampullae of vasa deferentia. Tuberculous involvement of urethral mucosa
Series S-2 N. 8
Bladder neck, seminal vesicles and ampullae of vasa deferentia
Transverse histotopographic section
Adult male
Basic fuchsin stain
F. Rodríguez Méndez. 1950
Ink on paper. 65 x 99 cm.
Drawing of a microphotograph, figure 804, page 1388 of the book Patología Urogenital. Enfermedades de la próstata [Urogenital Pathology. Prostate Disorders].